In this series, we'll talk through the most common mistakes made when purchasing pre-owned exotic cars, and some tips on how to avoid these pitfalls.
BUYING BASED ON FLAWED DATA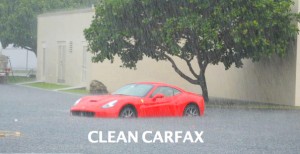 CARFAX is a decent tool. It gives us a general idea of the number of owners, if the car has ever been issued a salvaged title by any state, and sometimes can give us insight as to the type of ownership (corporate, personal, rental) and if it's ever been in an accident.
But CARFAX is only a tool. One that I would argue, is a grossly inadequate tool when it comes to exotic cars.
Example of How a Clean CARFAX Can Be Deceiving
Let's say a Ferrari 458 came with an MSRP of $300,000. On the way home from the dealership, the proud new owner gets rear ended by someone busy admiring his car rather than driving their own.
Estimates range for how an accident on the CARFAX can affect the value of your car, but for the sake of argument, we'll say it affects the value by 20% ($60,000, and that's only for the loss of value portion). That doesn't include the cost to repair the car.
What if the Ferrari owner doesn't want an accident on his CARFAX? And the insurance company doesn't want to compensate the owner if the accident gets reported to CARFAX? What if it's not worth the fight for most municipalities to report the accident, either?
In that case, that Ferrari gets fixed, and when the owner is finished enjoying it, it gets offered up for sale as a clean CARFAX, one-owner Ferrari.
Other Sources of Flawed Data
Your "Car Guy"
A good friend of mine is my accountant. That doesn't mean he does my taxes for free.
If your car guy is your father-in-law, and he worked the assembly line at GM his entire life, most likely anything toting a blue oval will be "from the devil."
Who is your car guy? What personal biases does he have? Where's his skin in the game?
Consumer Reports and Edmunds
Do not make the mistake of confusing information with expertise.
It does not matter how much you Google that exotic car you're about to buy, it will not tell you the name of the person who owned previously, his occupation, where he had it serviced, what kind of parts they used and who he let take if  for a joyride.
GET MORE ADVICE LIKE THIS
When you become a PAG retained services client, you can take advantage of our unbiased automotive expertise. Contact us today to see how we can put our knowledge to work for you.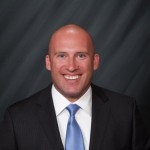 DAVE BENTSON, PAG FOUNDER AND PRINCIPAL
A lifelong, incurable petrol head, David's involvement in the auto industry spans over 20 years. David's work history includes strong relationships with dealerships, suppliers, service repair facilities, OEM's, and other industry executives.