In this series, we'll talk through the most common mistakes made when purchasing pre-owned exotic cars, and some tips on how to avoid these pitfalls.
MISTAKE 1: NOT FACTORING IN LONG-TERM MAINTENANCE COSTS
Owning an exotic car is a feat coveted by many people. With depreciation schedules on exotic vehicles accelerated by a multitude of factors, purchasing a pre-owned exotic or luxury car is obtainable by many folks. Cutting corners, however successful in other areas, is not a good plan when buying an exotic vehicle.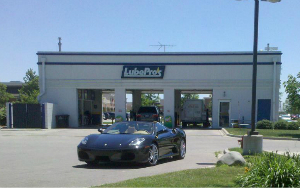 The hurdle with owning these cars comes with the escalation in maintenance prices for something as simple as an oil change.
To change the oil in most vehicles on the road today will run you on average $40. To change the oil on a Porsche 993 Turbo will run you about $400. In these cars, there's two filters, the parts are expensive, and 993s are "air cooled" (they're really air/oil cooled) – in short, it's much more complicated than your average family sedan.
For a McLaren F1, oil changes are $8,000. Because these cars are so much more complex, the costs skyrocket quickly.
Despite common sense, ignoring your mechanic, and knowing deep down in your gut that neglecting the maintenance of your high end sports car is the wrong thing to do, many people do it anyways. If you cut corners with machinery this intricate, bad things happen. Saving a nickel now will cost you major dollars in the future. It won't be long before your dream car becomes a nightmare.
We then see those cars pass through dealer auctions, get gobbled up by a wholesaler, and offered for sale on the retail market. Which leads us to the next two common mistakes — buying the least expensive car you find and buying based on flawed data (coming soon).
GET MORE ADVICE LIKE THIS
When you become a PAG retained services client, you can take advantage of our unbiased automotive expertise. Contact us today to see how we can put our knowledge to work for you.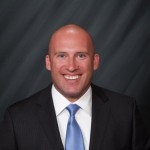 DAVE BENTSON, PAG FOUNDER AND PRINCIPAL
A lifelong, incurable petrol head, David's involvement in the auto industry spans over 20 years. David's work history includes strong relationships with dealerships, suppliers, service repair facilities, OEM's, and other industry executives.
With extensive background in retail sales, auctions, detailing, collision repair, service repair, and restoration, David uses this expertise to achieve his ultimate goal — eliminating the hassle of automotive transactions so his clients can enjoy their vehicles.