If cars could talk, they surely would give you feedback on how you drive and take care of them. In this blog series, we're covering five common words of advice your car would tell you if it could.
"ALWAYS USE YOUR PARKING BRAKE. AND DO IT CORRECTLY."
It's an extra step. It can be inconvenient. And, yes, there is a chance that your wife will drive away with it engaged the fist couple of times. But by getting in the habit of always setting your parking brake, it ensures that your transmission is being utilized for what it was engineered to do.
My wife and I live in a suburb of Chicago, which means at most there may be a 5-degree incline. Regardless, I have a very specific sequence of events that I prefer to execute when parking any vehicle on even the slightest of inclines:
THE CORRECT WAY TO ENGAGE YOUR PARKING BRAKE
Put the car in neutral
Engage the parking brake
Take your foot of the brake pedal
Let the car come to rest on the parking brake
Put your foot back on the brake
Put the car in park
Why is it that I insist on this exact method? Have you ever parked on a hill in a vehicle with an automatic transmission, and when leaving (shifting the car from park to drive), the car makes a huge click? Then it's a bit harder than normal to shift from park to drive?
This is because the weight of the car is resting on the transmission, rather than the parking brake. By following the above instructions, you're ensuring that the weight of your vehicle is resting on your parking brake, and not your transmission.
USING THE PARKING BRAKE ON MANUAL TRANSMISSION VEHICLES
This technique also applies to manual transmission vehicles. Don't simply leave the car in gear and think all is well. The above steps are just as valid. Once the car has come to rest on the parking brake, put it in gear for extra assurance, but never have the weight of your car resting on your transmission or gearbox.
Why is this important? Come to the auction with me sometime and we'll go for a drive in three different cars that are virtually identical. While on paper these three cars all appear to be the same, I can assure you they are very different cars. My job is knowing what the differences are, and then advising my clients as such.
GET MORE ADVICE LIKE THIS
When you become a PAG retained services client, you can take advantage of our unbiased automotive expertise. Contact us today to see how we can put our knowledge to work for you.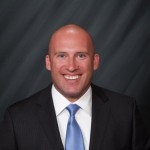 DAVE BENTSON, PAG FOUNDER AND PRINCIPAL
A lifelong, incurable petrol head, David's involvement in the auto industry spans over 20 years. David's work history includes strong relationships with dealerships, suppliers, service repair facilities, OEM's, and other industry executives.
With extensive background in retail sales, auctions, detailing, collision repair, service repair, and restoration, David uses this expertise to achieve his ultimate goal — eliminating the hassle of automotive transactions so his clients can enjoy their vehicles.