If cars could talk, they surely would give you feedback on how you drive and take care of them. In this blog series, we're covering five common words of advice your car would tell you if it could.
"WHEN IT COMES TO CHEAP PARTS, YOU GET WHAT YOU PAY FOR"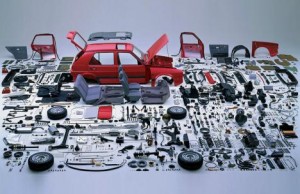 I get the concept of shopping on a budget. I too buy certain items from Meijer and Wal-Mart. However, cutting corners on one of the most expensive assets you own – that's just not smart.
Whether your car is your pride and joy or it's simply a mode of transportation to get you from point A to point B – it's still not safe to use inexpensive, knockoff parts.
This is where a good mechanic comes in handy. And finding a good mechanic is nearly impossible. I've had a number of good mechanics over the years. But even I have gotten to know certain shops, trusted them, and then they (not knowing what I do for a living, of course) have tried taking advantage of me by using generic parts.
Should you use factory BMW pads or OEM pads? What's the difference? Both parts look the same. And both should stop your vehicle.
What about tires? Continentals or Michelins? Or do you use Kumhos because your associate used them and said he couldn't tell the difference?
You're tempted by this, I can tell (after all, they're half the cost). So what's the correct answer? Where do you go from here?
The old rule of thumb —you get what you pay for — is a good one to go by. But there is no silver bullet. At times, aftermarket parts can be even better than OEM.
One thing you should know; If you choose to cut costs with car parts, you need to be willing to replace these parts more frequently, or expect lower performance.
GET MORE ADVICE LIKE THIS
When you become a PAG retained services client, you can take advantage of our unbiased automotive expertise.Contact us today to see how we can put our knowledge to work for you.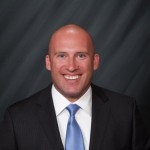 DAVE BENTSON, PAG FOUNDER AND PRINCIPAL
A lifelong, incurable petrol head, David's involvement in the auto industry spans over 20 years. David's work history includes strong relationships with dealerships, suppliers, service repair facilities, OEM's, and other industry executives.
With extensive background in retail sales, auctions, detailing, collision repair, service repair, and restoration, David uses this expertise to achieve his ultimate goal — eliminating the hassle of automotive transactions so his clients can enjoy their vehicles.