Had the privilege to be a guest speaker on the Faith Marketplace radio show on WYLL 1160! What an amazing time we had joking and laughing, telling car stories with host, Bob Lambert.
SHOW AUDIO SNIPPET [3:20]: Dirty Behind-The-Scenes Of The Automotive Industry
"There are a lot of areas where the consumer just doesn't know any better… The consumer is at a disadvantage, especially in the high end segment of market. You get into an accident on the way home, in your Mercedes, that may or may not be reported to insurance. So this is what drew me to this business…."
Listen to this short segment where Dave discussed the dirty behind-the-scenes of the automotive industry and why he operates differently.
Looking for more PAG in the news?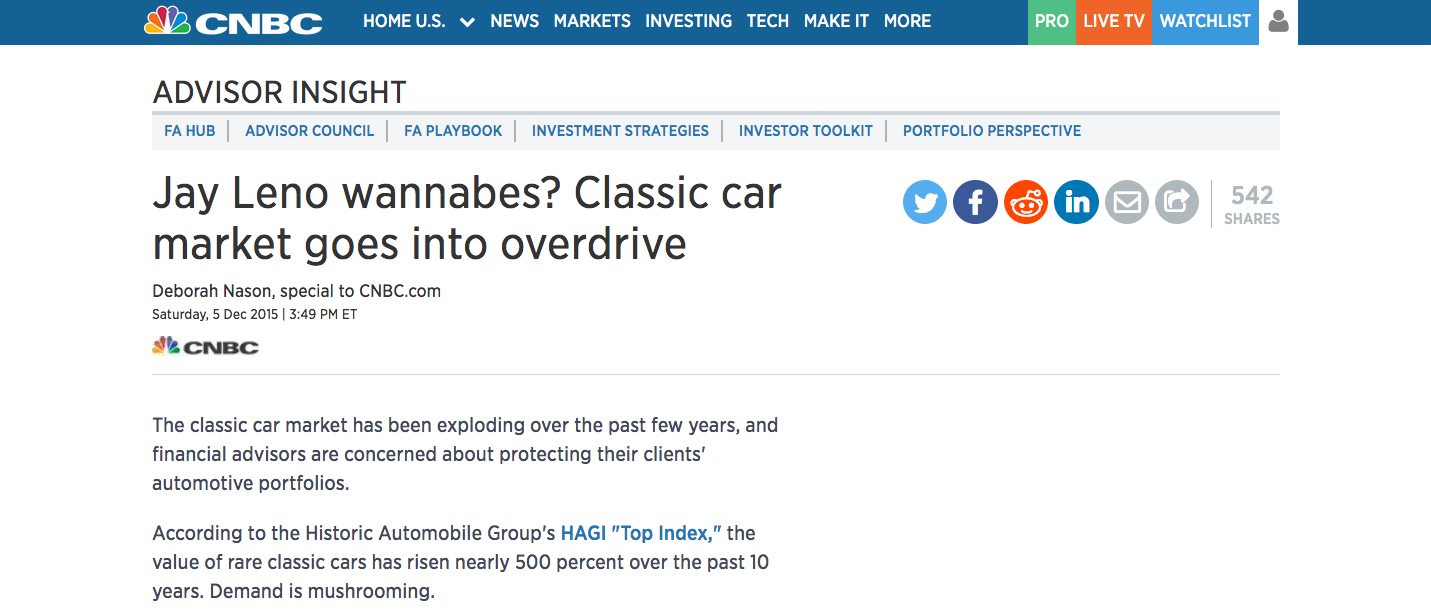 We were featured in the CNBC article on the classic car bubble titled Jay Leno Wannabes? Classic Car Market Goes Into Overdrive.
Here are a few snippets from the article:
"[Dave] warns collectors and investors to be wary of where they get advice."
"You've got to know who your car guy is, whether it's an insurance agent, car dealer, broker or mechanic," Bentson said. "How are they compensated, and what are their limitations and experience?"