In this series, we'll talk through the most common mistakes made when purchasing pre-owned exotic cars, and some tips on how to avoid these pitfalls.
BUYING THE LEAST EXPENSIVE MODEL YOU CAN FIND
Yes, the pictures look great on eBay, it has a clean CARFAX, and a little old lady only drove it church and bingo on the weekends when the weather was perfect … but still, don't buy that car before you know more.

Above, you'll see a listing for two Ferraris on an automotive classified website. Car B is a year newer, has 3,000 less miles, but is $70,000 cheaper. Both have clean CARFAX reports. You should be asking yourself, "Why is it so much cheaper?" Some other questions come to mind:
Does it have original paint?
What is its real accident history?
How many previous owners? And who were they?
Where has it been serviced? And did they use OEM parts?
Most exotics were not previously owned by retired engineers. They were owned by a stockbroker that, after a good day of trading, decided to purchase a status symbol. He initially could make the monthly payments, but ended up dumping the car in a fire sale when his bank statements showed he couldn't afford to own it. Being it was a short-term "toy" for this owner, you can imagine how poorly he took care of it, how hard he drove it, and how many joyrides he let his friends take.
These examples are not exclusive to Ferraris and Lamborghinis. There are folks who struggle to afford the monthly payment on a BMW M5. They get their oil changed at a shop around the corner, and there is a mismatched set of Capital Sports on the front and Fuzions on the back.
Again, you don't want to buy that car without learning the whole story.
GET MORE ADVICE LIKE THIS
When you become a PAG retained services client, you can take advantage of our unbiased automotive expertise. Contact us today to see how we can put our knowledge to work for you.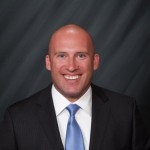 DAVE BENTSON, PAG FOUNDER AND PRINCIPAL
A lifelong, incurable petrol head, David's involvement in the auto industry spans over 20 years. David's work history includes strong relationships with dealerships, suppliers, service repair facilities, OEM's, and other industry executives.