I was recently asked by a client if a car seat can fit in their next potential vehicle, an Audi A4. Since I had successfully purchased an Audi A4 soon before for a client who also needed an infant car seat to come along for the ride, I was well equipped to answer.
The simple answer is, it depends. Part of the search with my previous client entailed physically installing their infant car seat in potential vehicles and monitoring the fit. This is the only true way to know if a car seat will fit into a vehicle.
HOW TO PROPERLY INSTALL A CAR SEAT
To clarify, few modern vehicles will have trouble fitting a car seat in the back seat. However, many compact or crossover vehicles will struggle to properly install an infant car seat into the back seat.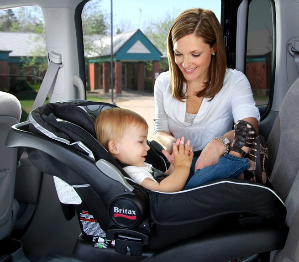 Most modern car seats manufacturers instruct correct installation as once the car seat is situated into the back seat, the carry handle be rotated 90 degrees (car seat rear-ward, car forward). This allows the carry handle to act as a roll bar/first line of defense in case of an accident.
When the carry handle is rotated downward 90 degrees, the purpose is to help absorb the impact in the event of an accident. Setting aside that fact that most modern day vehicles have ample crumple zones, airbags, and have in general been designed to absorb most impacts (for folks in the front seats, much less the rear seats), the carry handle is then the next line of defense. Its purpose is to absorb whatever level of impact is sent to the rear seat.
Also keep in mind that this is car seat manufacturers' suggested use. The seat itself is designed to keep children safe no matter what. And they have come a long way in recent years.
There's a reason why five-year-old car seats are priced next to nothing at local garage sales. Modern day car seats do a fantastic job of keeping children safe. Even if the carry handle/roll bar is not set down in its optimal position.
GET MORE ADVICE LIKE THIS
When you become a PAG retained services client, you can take advantage of our unbiased automotive expertise. Contact us today to see how we can put our knowledge to work for you.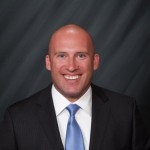 DAVE BENTSON, PAG FOUNDER AND PRINCIPAL
A lifelong, incurable petrol head, David's involvement in the auto industry spans over 20 years. David's work history includes strong relationships with dealerships, suppliers, service repair facilities, OEM's, and other industry executives.
With extensive background in retail sales, auctions, detailing, collision repair, service repair, and restoration, David uses this expertise to achieve his ultimate goal — eliminating the hassle of automotive transactions so his clients can enjoy their vehicles.