One question that pops up time and time again from past clients: Which all-season tires are best to use during the winter months?
It has been proven that all-season tires are no match for winter tires during snowy, slushy driving months. And in many parts of Europe, winter tires are required by law. I realize that not everyone has the time or space to be swapping out their tires. But make no mistake; there is no alternative to a set of four snow tires when the winter months are here and you're caught driving in the snow.
ALL-SEASON RECOMMENDATION
As with most car guys, I've used a number of tires during my driving history. While slightly pricier than their competitors, I believe Michelin and Continental tires to be the best.
If driving all-season tires year round, I'd opt for Continental.
Confession time: There was a season where a set of ContiProContacts stayed on my wife's 3-Series through the winter. I will concede that winter tires would have performed better, but it is an x-drive car, and she did not get stuck once.
BUDGET BUYS
For shopping on a budget, Goodyear Assurance TripleTred All-Seasons are good option. I've used them on a company car in the past, and put a good number of miles on them through a Michigan winter or two. They receive an honorable mention in a past blog post from Tire Rack.
For more information on tire types and brands, news, and reviews, I recommend www.tirerack.com. They are true tire guys and their consumer reviews can be helpful.
TAKE THE WORRY OUT OF LUXURY CAR OWNERSHIP
Whether you currently manage your family's fleet and want occasional insight, or if you never again want to talk to the service adviser where your wife brings her car, we provide unbiased automotive expertise and unmatched service.
Our vehicle management services can help you save time and money. Let our expert manage the care for your luxury vehicle, including swapping tires in the winter. Contact us today to see how we can work for you.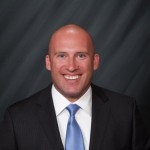 DAVE BENTSON, PAG FOUNDER AND PRINCIPAL
A lifelong, incurable petrol head, David's involvement in the auto industry spans over 20 years. David's work history includes strong relationships with dealerships, suppliers, service repair facilities, OEM's, and other industry executives.
With extensive background in retail sales, auctions, detailing, collision repair, service repair, and restoration, David uses this expertise to achieve his ultimate goal — eliminating the hassle of automotive transactions so his clients can enjoy their vehicles.