If cars could talk, they surely would give you feedback on how you drive and take care of them. In this blog series, we're covering five common words of advice your car would tell you if it could.
WATCH OUT FOR BUZZ, SQUEAK, AND RATTLE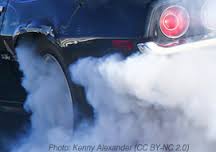 BSR is an industry term that stands for Buzz, Squeak, and Rattle. An Audi A8 has a quieter ride than a Lincoln MKS. But I've seen 3-series with louder cabin noise that that of a Mustang.
I've looked at a number of E46 BMW's throughout my career. And I'm proud to say that my wife drives the quietest E46 I've ever been in. And we're approaching 100K miles. How is this possible?
She's acutely aware of where potholes are located on her commute. She uses her parking brake. She doesn't turn the steering wheel lock to lock and hold it. When she parks, the car isn't resting half on a curb and half on the street. She slows down when crossing railroad tracks. All this to say, there are ways to enjoy a car, even drive it aggressively, without abusing it.
OWNERSHIP HISTORY IS CRUCIAL
One of number one things I provide to my clients is the ability to assess a vehicle's past ownership history:
Who drove it?
How hard did they drive it?
Where was it serviced?
Did they use cheap parts?
Not only that, we test drive and measure the BSR variable against the thousands of other cars we've driven.
GET MORE ADVICE LIKE THIS
When you become a PAG retained services client, you can take advantage of our unbiased automotive expertise. Contact us today to see how we can put our knowledge to work for you.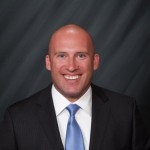 DAVE BENTSON, PAG FOUNDER AND PRINCIPAL
A lifelong, incurable petrol head, David's involvement in the auto industry spans over 20 years. David's work history includes strong relationships with dealerships, suppliers, service repair facilities, OEM's, and other industry executives.
With extensive background in retail sales, auctions, detailing, collision repair, service repair, and restoration, David uses this expertise to achieve his ultimate goal — eliminating the hassle of automotive transactions so his clients can enjoy their vehicles.