If cars could talk, they surely would give you feedback on how you drive and take care of them. In this blog series, we're covering five common words of advice your car would tell you if it could.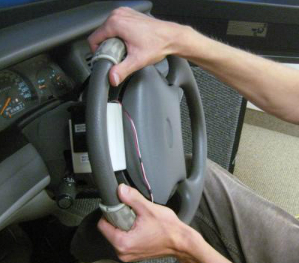 "DON'T TURN SO SHARPLY"
I live in an urban environment where tight parking lots and parallel parking is common. Either way, most folks who drive will find themselves turning their steering wheel until it won't turn any more to squeeze into where they need to be.
While turning your steering wheel lock-to-lock isn't necessarily bad, holding it there is not good for your power steering pump.
It won't turn any further because that's as far as your rack and pinion will allow it. Yet most of us inadvertently hold the wheel as far as it will go, thus causing the power steering pump to work extra hard to overcome itself.
Turn off your A/C and roll down your windows next time you do this. Your car won't make a loud howling or shrieking noise, but it will quietly protest to you holding the steering wheel in the locked position. Next time you find yourself at this threshold, I'd encourage you to let up 5 or 10 degrees, and give your power steering pump a rest.
GET MORE ADVICE LIKE THIS
When you become a PAG retained services client, you can take advantage of our unbiased automotive expertise. Contact us today to see how we can put our knowledge to work for you.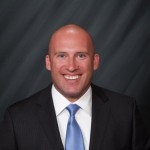 DAVE BENTSON, PAG FOUNDER AND PRINCIPAL
A lifelong, incurable petrol head, David's involvement in the auto industry spans over 20 years. David's work history includes strong relationships with dealerships, suppliers, service repair facilities, OEM's, and other industry executives.
With extensive background in retail sales, auctions, detailing, collision repair, service repair, and restoration, David uses this expertise to achieve his ultimate goal — eliminating the hassle of automotive transactions so his clients can enjoy their vehicles.