---
We are an automotive fiduciary firm providing counsel to private clients, family offices and car collectors. Although we are not bound by law in the same way as your estate planning attorney, we take our fiduciary responsibility very seriously. PAG does not take commissions. Our sole source of income is when clients retain PAG's services.
We have been blessed to work with a wide variety of the industry's best subject matter technical experts (SMTE). Our reach spans the globe, and at any given moment, there is a good chance that PAG is addressing a need similar to yours.
---
Meet David Bentson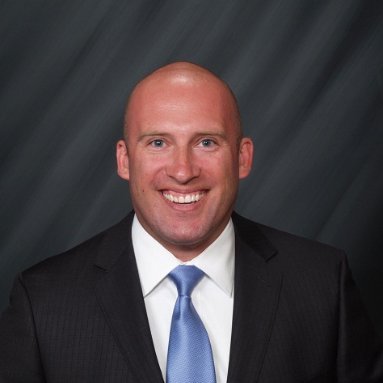 David Bentson
Founder and Principal
A lifelong, incurable petrol head, David's involvement in the auto industry spans over 20 years. With extensive background in retail sales, auctions, detailing, collision repair, service repair, and restoration, David uses this expertise to achieve his ultimate goal — eliminating the hassle of automotive transactions so his clients can enjoy their vehicles.
David's work history includes strong relationships with dealerships, suppliers, service repair facilities, OEM's, and other industry executives. In addition to consumer-facing automotive roles, he also gained insight into the production side while working with a Fortune 500 manufacturing corporation.
Specializing in luxury, sports, and classic cars, David has vast working knowledge of various makes and models, including: Ferrari, Porsche, Morgan, Lamborghini, BMW, and many more.
David's professional knowledge also feeds his personal passion — one of his career highlights remains his blistering seven laps around the legendary Nürburgring in a Porsche GT3.
To learn more about David's background, visit his LinkedIn profile or download his credentials (pdf).
Key Industry Partners
Bennett Logan — Auto Broker
With a specialization in historically significant racecars, Bennett breaks the mold for the traditional "auto broker."
Find him on LinkedIn
Brad Mills — Detailer
One of the best automotive detailers on the planet, Brad takes a holistic approach to investment-grade vehicles that transcends your definition of "detailer."
Visit his website.
Carter Dolittle — Automotive Consultant
What PAG does for family offices and car collectors, Carter provides for car dealerships. He has a well-earned reputation as a consultant who fosters vital cultural shifts in dealerships. Through that process, he paves the way to bottom-line boosts in profitability.
Find him on LinkedIn
Scott Ales – Car Broker
Scott possesses an enormous depth of knowledge and brings a different way of thinking that adds tremendous value to clients.
Find him on LinkedIn
John Nikas
An automotive writer who specializes in weaving social, cultural and economic themes into his compelling narratives about automotive history.
Find him on Amazon
"Dave is the most knowledgeable car expert I've ever met. His expertise in cars transcends the traditional "car guy" head knowledge and encompasses any particular mechanism, part, function, or detail related to cars. Not just any car though, ALL CARS. Classic cars, everyday cars, luxury cars, high-end cars, it doesn't matter. I would recommend Dave if you're looking for someone who can act as a fiduciary who can give you third-party, unbiased information and support before a car purchase, before a repair, after an accident or in maintaining a classic collection. Simply put, Dave is a Rock Star and you won't find anyone more efficient and more knowledgeable."Mathew Wilheim
"David provides an outstanding set of advisory services guiding you through the pursuit of your target vehicle. Professional, highly knowledgeable, personable and decisive. I really liked the results!"Jim Fischer
---