"You've probably seen the ads. Forty bucks and you get the history of the car you're looking to buy. But we wanted to know, does that CARFAX report always tell you everything about that used car?"
ABC News investigates the completeness of CARFAX reports, using hidden cameras at used car dealerships and interviews with CARFAX. Their conclusion? Watch the full video below to see why a CARFAX is a good starting point, but doesn't tell you the whole story.
GET MORE ADVICE LIKE THIS
When you become a PAG retained services client, you can take advantage of our unbiased automotive expertise.Contact us today to see how we can put our knowledge to work for you.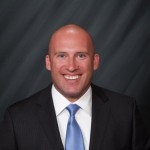 DAVE BENTSON, PAG FOUNDER AND PRINCIPAL
A lifelong, incurable petrol head, David's involvement in the auto industry spans over 20 years. David's work history includes strong relationships with dealerships, suppliers, service repair facilities, OEM's, and other industry executives.
With extensive background in retail sales, auctions, detailing, collision repair, service repair, and restoration, David uses this expertise to achieve his ultimate goal — eliminating the hassle of automotive transactions so his clients can enjoy their vehicles.